A new Questioneer has been announced!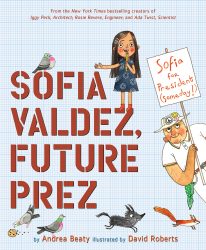 We are so excited for you to meet Sofia Valdez, Future Prez!
We know you'll enjoy her story about smarts and bravery. Sofia teaches us all that each and every person, no matter the age, has the ability to make a difference.
Coming Election Day 2019.
Click here for more info.